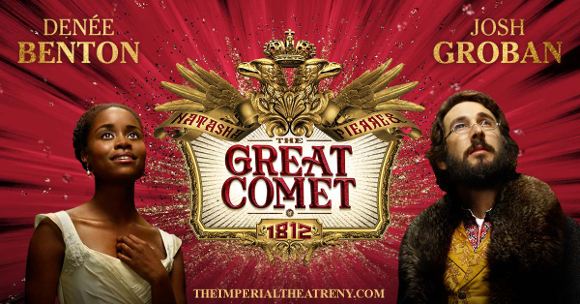 performance has ended! From award-winning composer Dave Maloy and director Rachel Chavkin comes The Great Comet – a stunning and unexpected rendition of Volume 2, Part 5 of Leo Tolstoy's War and Peace. Selling out box offices and receiving rave reviews from critics and cooping up a series of awards, this stunning new production is the one Broadway show you truly can't afford to miss. Choose your show from the list below and book early to get the best seats!
The Great Comet Broadway Tickets: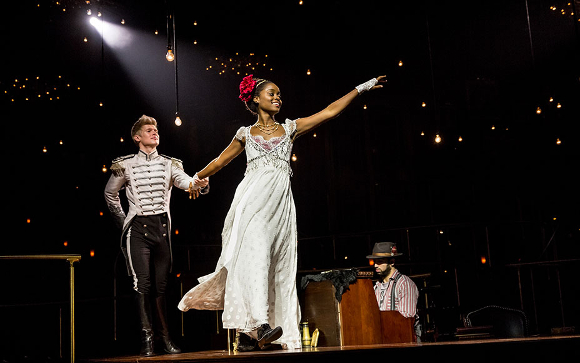 "A musical cannonball unlike anything else on Broadway"
The Guardian
Premiering at the Imperial Theatre on Broadway in November 2016 after an initial run at Arts Nova in 2012 (the first production of Arts Nova ever to transfer to Broadway), the musical blew away audiences and critics alike, receiving a deluge of positive reviews. It went on to be nominated for an incredible 12 Tony Awards including Best Book of a Musical, Best Actress in a Musical, Best Actor in a Musical, Best Musical and Best Original Score – totalling the highest number of nominations for any production of the season!
"Stunning and blazingly original"
Entertainment Weekly

Volume 2, Part 5 of War and Peace focuses on the affair between the characters of the innocent count's daughter Natasha and musician Antole, as well as the rich and overindulgent Pierre's desperate search for true meaning in his affluent existence. Despite the large cast and inclusion of multiple major characters, the directors have made the plot flow seamlessly in musical form.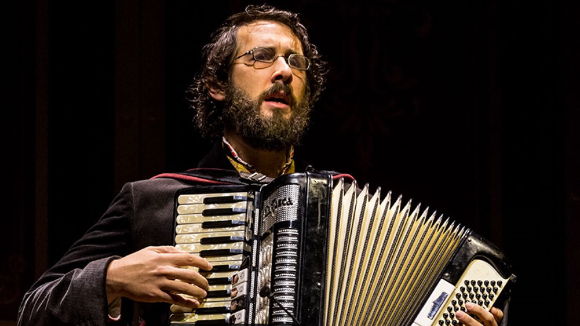 The sung-through musical features an immersive set, with the actors and musicians alike moving in and around the audience as well as onstage, creating a truly unique theatrical experience in which the audience is literally in amongst the action often inches away from the performers! With music influenced by indie, Russian folk, and electronica (described by the composer as an "electropop opera") The Great Comet defies all expectations of traditional musical theatre.
"An ecstatic, precedent-smashing production"
The New York Times
A stunning piece of art both visual and musical, an evening seeing The Great Comet will be an experience never to be forgotten. Book tickets while they last!