Imperial Theatre Seating Chart
The Imperial Theatre has said to be one of the perfect Broadway Theatre's, for its size, location and layout. This gorgeous building can hold up to 1417 attendees and brings some of the best performances to showcase to dedicated musical fans.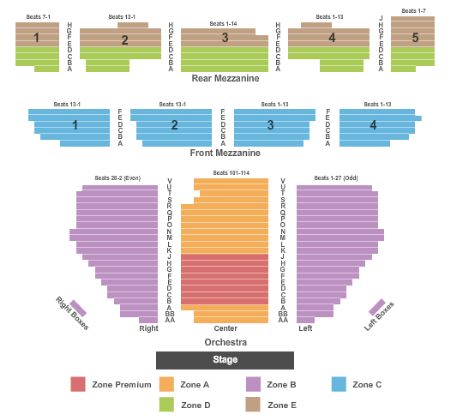 If you are planning a visit to see a hit show on stage then you can select your seats whilst purchasing your tickets in advance online. You will be able to choose from main seating areas; front mezzanine, back mezzanine, orchestra and stage. Or perhaps you prefer a box to make your experience even more special, there are plenty of options to pick from.
When arriving to the event, please note that the main doors will open 45 minutes prior to the start time and the theatre doors 30 minutes before hand.
There will be announcements to ensure you don't miss the crucial beginning and again after the interval.