Imperial Theatre | Manhattan, New York
The Temptations, often referred to as American Music Royalty, are world-renowned big name stars of entertainment, now come and watch their spectacular climb through the music industry in the triumphant new Broadway musical, Ain't Too Proud – The Life and Times of The Temptations. Brought to you by the splendid Imperial Theatre in the city of New York City on the Saturday 20th November 2021. How they joined up, the radical heights they hit and how personal and political encounters threatened to slash the group apart as the United States fell into civil discontent. Is this "Just my imagination" or is this going to be an impressive musical. Grab your tickets now for the most amazing night of the year!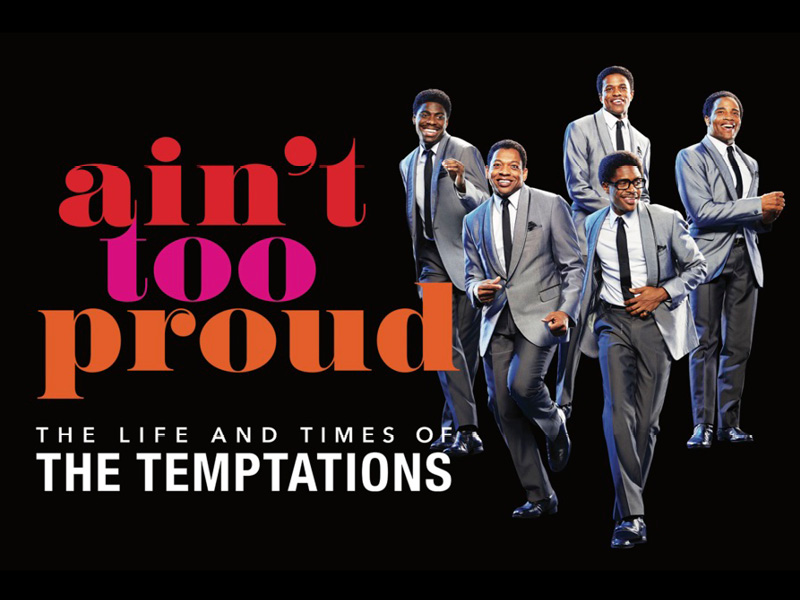 At the center of the Temptations vortex stands Derrick Baskin, in a wholly satisfying turn as likable Otis Williams, the group's sensible anchor and the evening's narrator. Baskin's Otis is the earthbound antidote to the flash of Sykes's David and the moodiness of Pope's Eddie. Rounding out the original five, Jawan M. Jackson plays bass singer Melvin Franklin exuberantly as a comically uncomplicated appendage, while James Harkness deftly portrays the broken spirit of Paul Williams, who drowned his insecurities in alcohol. Why not come and see this incredible journey at the illustrious Imperial Theatre in New York?